I'm going to put it out there and say Autumn is the cosiest season for me. When it's gotten a lot colder, all I want to do is wrap up warm with a blanket on the sofa or get into my bed (preferably with some kind of hot drink) and watch a film. There are certain films I watch much more when this season rolls around, so here are my 6 that I recommend:
When Harry Met Sally
This film feels so bloomin' autumnal, it's even on the DVD cover. I adore this one and it's one of my favourites to cosy up with in bed. It's very much a feelgood film; full of laughs, and is prime time Meg Ryan.
Hocus Pocus
You can't not watch this one! Forever a classic for Halloween, I remember watching this when I was little, and it's still a firm favourite now.
Addams Family Values
Confession: I'll watch this any day of the year. As I've gotten older, it's only gotten funnier, and it's delightfully creepy but hilarious, and not at all scary. If horror films aren't for you on Halloween, maybe give this a go.
About Time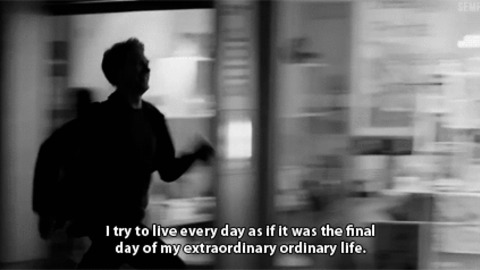 Can't help it; this is a cosy film guaranteed to lift spirits. Richard Curtis films are always a surefire pick-me-up.
Twilight
I really didn't want to put this one in because I'm no longer such a fan of the films, but this one always makes me feel autumnal. The soundtrack is very suitable for the time of year, and it's set in Washington, which I know myself, feels very autumnal.
You've Got Mail
Tom Hanks + Meg Ryan + New York = perfect romcom. I've been watching this for over 10 years and it's not only one of my favourites, but one of my Mum's favourites too. It'll make you happy from laughing and sad because you don't live in New York at the same time, but it's completely charming.

Let me know what your favourite films are to watch this time of year!